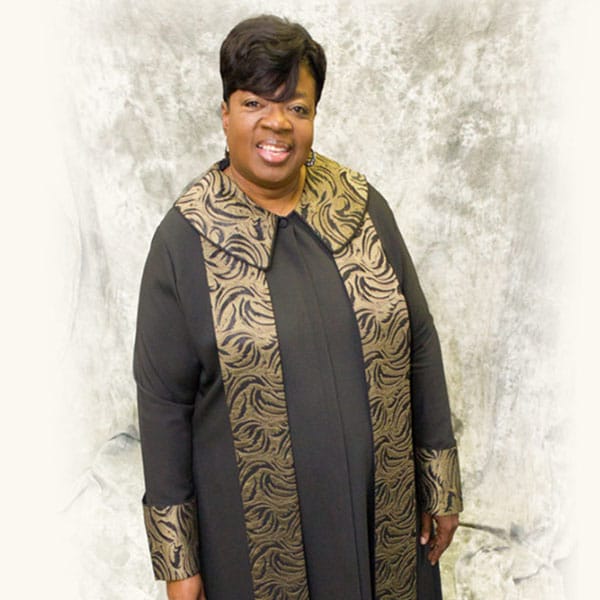 Founder and Overseer
Brief info
Apostle Bettie Clay is truly an anointed woman of God called out for such a time as this. She proclaims the gospel in truth and love as well as being a prophetic mouthpiece for God. Apostle Clay is determined to walk out her destiny by fulfilling the purpose that God has for her life. She has blessed many lives over the years of those she has come in contact with and continues to be a blessing to everyone she meets.
The mandate that God has placed upon her life is much bigger than she but it has summons her to accept the place that God has called her to. Because of the weight of the call and the authority of the one that called her, she plans to stay on the wall until He (JESUS) returns and declares her faithful until the end. Apostle Clay is known for her obedience to God and her faithfulness to Him and in return, God blesses her tremendously.
Apostle Clay, accepted Christ into her life September 1973. She then enrolled in Manna Bible Institute in Philadelphia where she graduated in May 1979 after 4 years of study. Since being in North Carolina, Apostle Clay has received a Bachelors Degree in Biblical Studies from New Vision University.
Apostle Clay having a heart for God's people she became a motivational speaker for STEP(Strategies to Evaluate People), a program sponsored by the state of Virginia and she also started a ministry for women to help them fulfill their purpose in life.
She has pastored for many years and now oversee ministries and souls. She is also the Chief Apostle/Presiding Bishop of the Cities of Refuge Christian Fellowship. Her vision is to pour into pastors and leaders of like minds that want to see the Kingdom of God expand and see people reach their fullest potential in God.
She holds fast to Ephesians 4:11-13:
Ephesians 4:11 – And he gave some, apostles; and some, prophets; and some, evangelists; and some, pastors and teachers; For the perfecting of the saints, for the work of the ministry, for the edifying of the body of Christ:
Facts About Apostle
Quotes by Apostle
"If you be anything, be spiritual",
Favorite scriputre
Wait on the Lord: be of good courage, and he shall strengthen thine heart: wait, I say, on the Lord. -Psalm 27:14
Favorite Books
The Bible. The Making of a Leader - Frank Demazio.